Our Story
In 2017, I decided to make a Bucket List. And on that list was going to a livestock auction to save a life. I knew it was going to be a really hard thing to do because of what I was going to see and to the fact that I couldn't save them all. I cried in the parking lot going in.
The calves were first and once the littlest calf came out and the auctioneer looked right at me. No one bid on him and so I did and I got him for $10. He was at most a day old. So I literally carried him to the trailer. I had never raised a calf before but I was determined to give him the best life possible.


I named him Bucket for Bucket List. He has been the most amazing animal, friend, teacher, advocate, and so much more. Who could ever have discarded him at such a young age, but that is what the dairy industry does. He is one of the lucky ones to be saved and to get to get to live his life out. Bucket and my rescue dog Colton took immediately to each other. Colton loved the fact that Bucket was her size and would run and play. And so they did. They laid together, played together and it has been and still is one of the best experiences of my life. Cows have personalities just like dogs. Once I got Bucket, I knew I had to take the chance and leave a farm I put together and go bigger so I could save more Buckets.
So on May 8, 2018, a dream became a reality. I moved 5 horses, 2 pigs, 2 cows, 8 goats, 2 dogs and myself, from my home state, Maryland, to a completely new one, Virginia, in order to save more lives, offering a sanctuary/rescue to animals that need a home. Giving them the life you want to lead. My passion led me to take this leap of faith, because of the love I have for animals and knowing so many just need a chance to give their love to someone. No matter how small or big an animal is, they all have a heart they want to share. Increasing the size of my farm, would allow me to give so many more that chance to share their love, giving them the extra care they need, and providing a safe home.
Saving Bucket's life inspired by farm name - Little Buckets Farm Sanctuary.
And after making this new farm a reality, another phase started of getting our new farm not only ready for all the animals I was moving here but also for many more, adding fencing and shelters. Life has been a crazy good whirlwind and lots of hard work but so worth it. I never imagined this would happen so soon but on December 6, 2018, Little Buckets Farm Sanctuary was officially recognized as a 501(c)(3) Nonprofit. Another dream come true! This is just the start of making dreams come true not only of mine but also of many precious lives who will get their dream of living their life out as they should all be able to.
When I say long days, I mean long days. The farm you see in these pictures is not the farm I came to in May 2018. With the help of my brother, Larry from Day 1, we have transformed the farm into what it is today.
When I say we, I really mean Larry :), repaired fences, repaired gates, cleaned out barns and stalls, mowed down very long grass and weeds all to just get to start on our future plans for the animals.
We leveled out each stall and laid down 100 pound stall mats in each stall. Each stall took about 5 mats, cutting thick rubber and fitting each perfectly to essentially create a new floor for each stall. Including our new small barns - this is now done in 24 stalls.
Hiring contractors has been a nightmare, so after some fencing got done (not well I add), we went back and repaired these new fences and completed the fields ourselves. We have added 3 large fields on the farm as well as several small fields/areas. These little niches on the farm have worked out great for new rescues and allowing better separation in the beginning and slow introductions as well.
One of the reasons I loved this farm was the existing barns it had. But with the addition of new fields and making sure all fields had shelter, we have added 3 Run In Sheds as well as a small barn/run in shed combo in one field plus a new 2 stall quarantine barn close to the house.
And to be transparent, the farm, these barns and about 95% of the fencing and stall mat costs were paid out of my own personal money. When I moved here, I used the money from the sale of my previous farm to purchase and fix up this farm for Little Buckets Farm Sanctuary.
So now that we have new fields and new barns, we are not only setup for the animals we have in our care but for many future ones too. Each new rescue often needs something special so my mind is always turning with ideas to do better for the animals.
We didn't wait long after moving here and just 2 months, we rescued both Hopie and Chief. I had barely unpacked boxes in my house when I was feeding Hopie by a syringe every couple of hours. And look at her today. As tired as I get, I always are wanting to help more animals.
Since our Little Buckets got underway, we have saved goats, several with special needs, horses, dogs, cats, calves, and donkeys with our little Willow being born here. We have had triumphant stories as well as great loss. The days are not only long but stressful, caring and worrying about an entire farm full of children. Each animal is my child and I would do anything for them. We have our cuts and goopy eyes, we treat. They see their vet each year for a check-up. They eat healthy and any supplements they might need. They play ball, take naps, and frolic so happily. They get the care and love they deserve and the care and love I wish I could give all animals.
We have big dreams for many future rescues and we honestly would not be able to continue to save lives without the help amazing people that follow and help support our mission. When I say we can save lives together, it truly is that. I might take care of their daily care but your support allows me to continue to save precious lives. I will be forever grateful not only for the support we get but for all the love and messages I receive. This is not an easy life, but knowing I have so many people who believe in me and our mission helps more than you will ever know.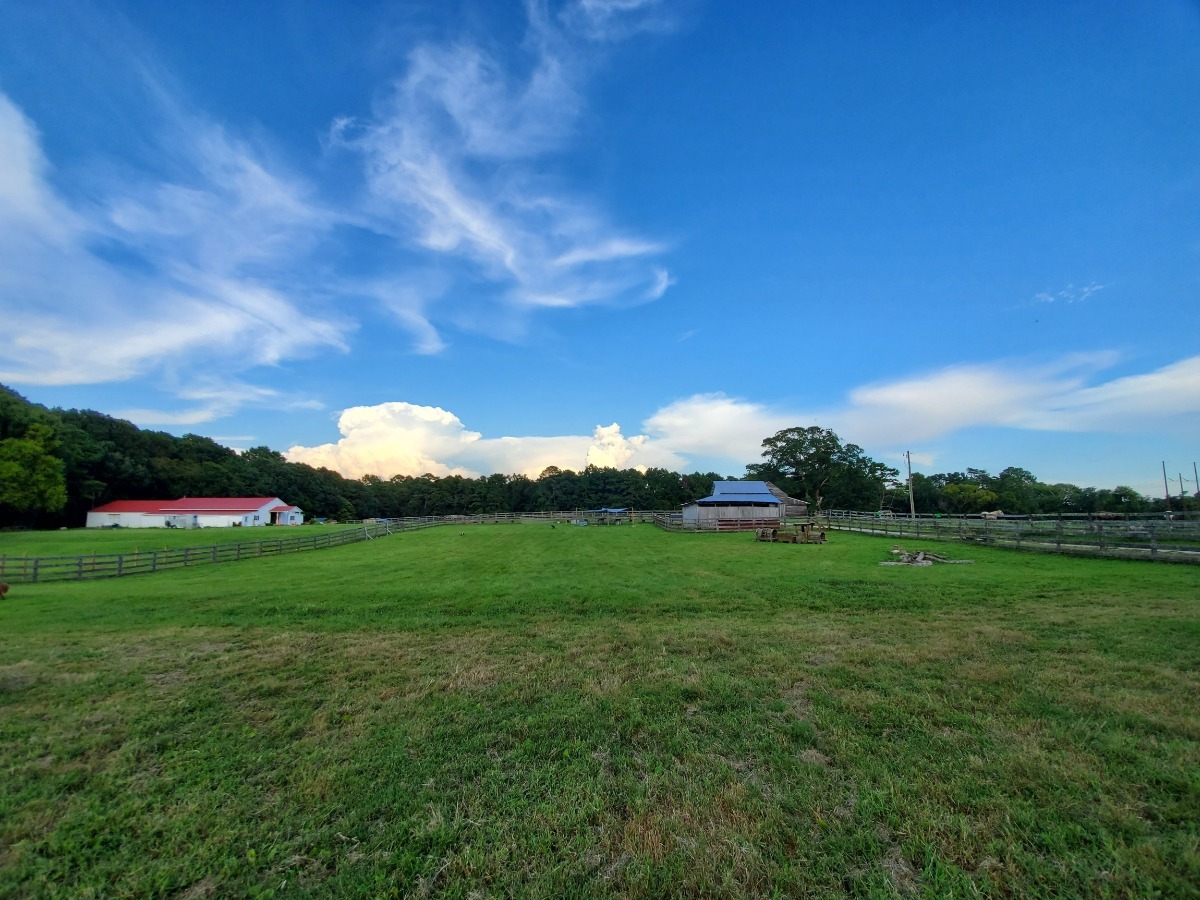 Susan Klingenberg
I am the founder, president, social media manager, animal caregiver, stall mucker and so much. I wear so many hats. In the beginning of 2022, I left the company, AssuredPartners, who I worked for almost 25 years and I now focus all my time helping the animals, literally from from the moment I wake up to the moment I go to sleep. Holding so many jobs makes for very long days but saving these precious lives drives me everyday. You look into their eyes and the love you receive is enormous.. Each animal on this farm is my child and I know they look to me as their mom. I would do anything for them. They all eat breakfast before I do. They all eat dinner before I eat dinner. But that is how it is supposed to be. All animals deserve love, safety, plenty of food, and lots of friends and so I am determined to give as many animals that chance as I can.
I never imagined Little Buckets would have become a nonprofit so soon and I certainly never expected for us to have so many followers on social media so soon. The amount of love my gang and I receive everyday is mind boggling and I can't thank you enough. Having so many people believe in me and what our mission is so special. It absolutely means the world to me.
Having a farm
My parents were super generous and when we all were old enough, they divided their land up and gave me and my brothers and sister a lot to build on. We had the Klingenberg Compound so we all lived right next to each other and our parents. It was beyond fun. We would all convene at each other houses and spend every holiday together. When my mom passed away in 2009, one of the last things I promised her was I was going to get us our farm. We always dreamed of having a farm full of animals. So at the age of 40, I got my first farm and my first horse. It was a dream come true and oh how I wish my mom would get to experience it with me. I know she is always looking down but I think of her everyday and oh how she would have loved every single animal and I know she would have wanted to help everyday and now be a part of saving lives. I know she is always with me and looking after not just me but all the animals too.
The plan was that my dad would move in with me when I got my farm in Maryland and so he did. He got to experience farm life and learned to love animals in a way he would admit, he never thought possible. So when I got my first farm, it was very important to stay close and so I am did, just 10 minutes from where I grew up. But I had a feeling the farm was going to be too small for my dreams of having a rescue and sure enough I was right. Just 6 years later, I began my search for a new bigger farm to make my dream come true of having a rescue of my own.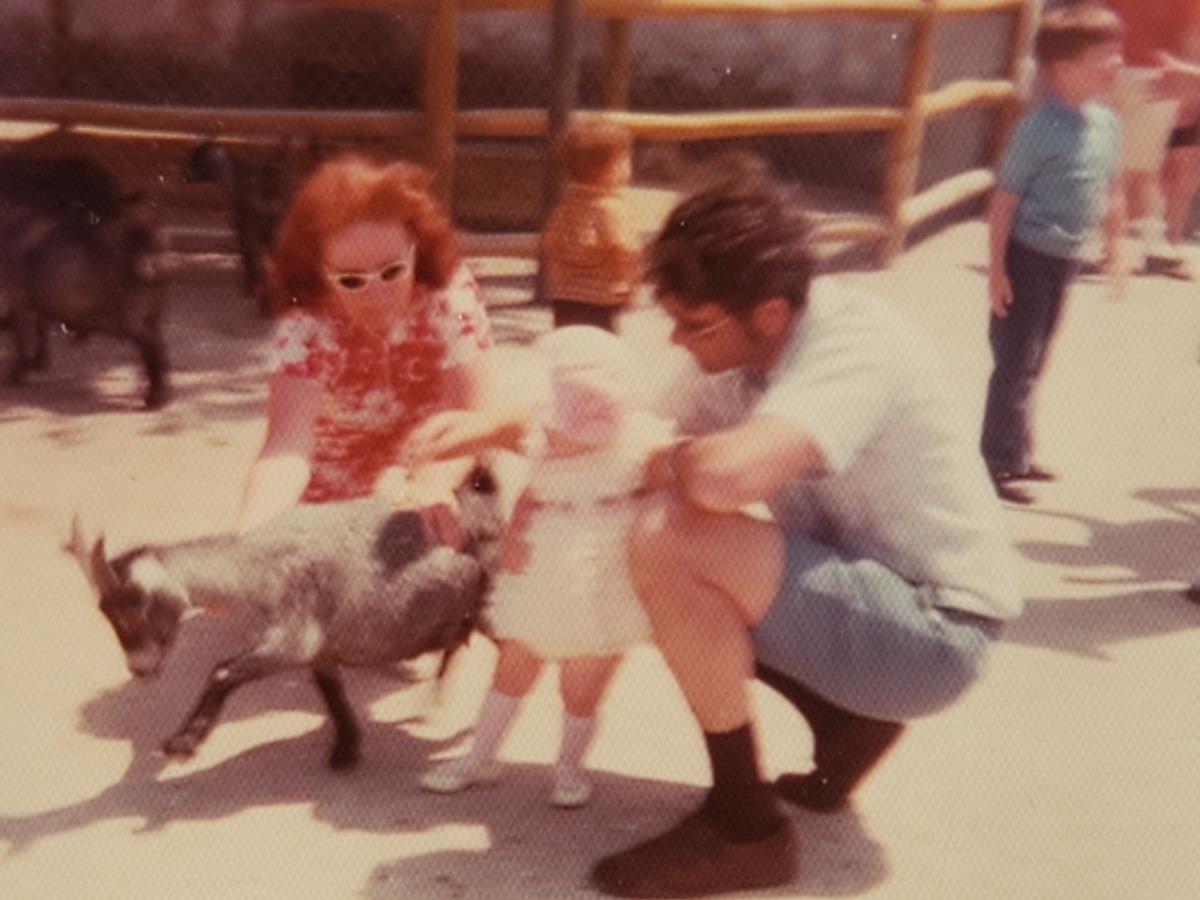 My younger days
II am the youngest of five kids. My parents owned a five and dime store on our Main Street in our town. We all grew up in the store and all helped when we were young and worked there when we were in high school. My parents worked extremely hard and very long days. I attribute my work ethic to them. My love for animals definitely came from my mom. Growing up we had dogs and cats and I always wanted a horse but that was one of the few things my parents said no to. :)
My brothers and sister all played sports and well back then, you didn't have all the sport options at a very young age as you do now so I played tennis and started when I was 6 years old. By 10 years old, I was traveling nationally and tennis was my childhood life. I dreamed of becoming "pro" and I ended up playing tennis for University of Kentucky where I graduated. I was All-American in my junior year until getting injured at the end of my senior year. I was playing satellite pro tournaments during the summers of my college years but had decided that after college I would hang up my racquet which I did.
Tennis required a daily dedication to training. A morning and evening routine of working out and practicing and so it was very similar to the routine of sanctuary life. And even getting no days off is the same. I know that helps me each and everyday as sanctuary life is 365 days a year no matter what the weather brings. But I love it and it is always interesting when your life comes full circle. I seem to always makes choices that never allow me to relax. Someday I will but for now...these animals need every ounce of energy I got from morning to night and I am going to give it to them.
As you can see, to the left, life really does come full circle as that is me at 2 years old with my parents and a goat. :)