Bucket Barn Bash
Our Online Auction is over & was a HUGE Success!!
We are so excited to announce we have been planning our first big fundraiser event. It is hard to believe but we will be celebrating Little Buckets 5th Anniversary. I don't know where that 5 years went. The event will be held on May 6th - 5pm to 9pm est - at https://southerngracevenue.com/ in White Plains, Virginia.
Music & great food & amazing people all to raise funds for the Little Buckets Gang.
Alongside the event will be an online auction event with some very cool items. Please see below. If you are interested in donating a vegan friendly item/gift card/experience/art - we would be so grateful. Please email Susan at littlebucketsfarmsanctuary@gmail.com
Please read below for lots more details. Thank you so much!
Event Info/5th Anniversary
I don't know about you, but I can not believe it has been 5 years since I moved from Maryland to Virginia all to start Little Buckets Farm Sanctuary. I moved 19 animals here all in the hopes to be able to save more precious lives and to help spread compassion by showing the sweet, loving personalities of farm animals. One month after starting Little Buckets in May 2018, Bucket and Colton were featured on The Dodo and Little Buckets social media immediately grew faster than I could have ever dreamed and by the end of 2018, we became an official nonprofit 501(c)(3). Fast forward, Little Buckets is now home to almost 50 animals (I don't like counting) from donkeys to goats to cows to horses to pigs to dogs to cats and guinea fowl. During this amazing whirlwind of a 5 years, I have gotten to know so many loving, compassionate, generous people who I would call very much a friend. And one of the hopes with this event is I will get to meet these friends in person, see my old friends, my family, my incredible volunteer team, and new friends all on one very special night.
The event will be casual with a very laid back atmosphere that will include music by Acoustic Fuego. Jimmy and his band are driving down from New Jersey for this event. Jimmy has been super supportive of Little Buckets and has helped us several times by hosting Facebook Live Concerts. Heavy Hors D'oeuvres will be served by Pure Vegan Cafe. This will be a BYOB Event(beer/wine only)(Pending our ABC Liquor Event License). Each person will receive a Swag bag to take home. And running along will be an online auction that most of the bidding will be ending the night of the event. Be ready to play some corn hole, sit by a firepit, dance, hang out with Pisa and Colton and so much more.

Please know this is our first big event that we have ever planned. I have been doing a lot of the planning on top of taking care of the sanctuary with a great volunteer team. We know there will be some hiccups but the goal is to have an amazing time with amazing people and raise some much needed funds for the animals. We hope to raise money that will be going towards the ever increasing expenses from feed, hay, vet bills, farrier bills, bedding, needed shelters, and so, so, so much more.
Please see below for more details on Tickets and the Online Auction.
If you love our event logo, tshirts can be purchased with your ticket. We will not have these for sale at the event. All tshirts will be Unisex sizing, gray color. If you wish to order a different style, they will be available in our Bonfire Store www.bonfire.com/store/littlebucketsfarmsanctuary very soon.
Thank you for wanting to come to our event. I am so excited for this evening and I am so excited to raise money for my kids, the Little Buckets gang.
Love,
Susan
Tickets will be limited so please don't wait. Early Bird pricing through April 7th.
Meet Colton & Pisa at the event.
Bucket our namesake wishes he could attend too. :)
Event: May 6, 2023 5pm to 9pm est.
Music: Acoustic Fuego
Food: Pure Vegan Cafe
Bring your own Alcoholic Beverage (Beer/Wine Only)(ABC Liquor License acquired)
Soda/Water will be included.
Everyone who attends will receive a Swag bag.
Hotels are within 20 or so minutes of the venue in South Hill Virginia. We have received a discounted rate at Microtel which is a new hotel in South Hill. Please click the below link to reserve a room at the discounted rate. It will apply if you are either staying one or two nights.
There are also AirBNB potential possibilities in the Lake Gaston area. I would try to stay on the Virginia side.

Since we are having Out of Town Guests at the event, I want to give them the opportunity to have a sanctuary tour on Sunday May 7th at 9:30 am. This will be approximately 90 minutes and we hope you will come see the farm and meet all the animals. Spaces are limited but if this one fills up, we will potentially add one at 11:30am. If you are local, please see our website event/visit page for summer dates available for a sanctuary tour.
Thank you
To pull this event off, there are going to be so many people and companies to thank. I could have never been able to pull this off alone.
First up - our volunteer team helping with the event planning, auction planning and so much more. They have dedicated a lot of time, advice, and been a tremendous help.
A big thank you to First Citizens who will be providing our bags for our swag bags.
A big thank you to Trupo Treats for donating a surprise for our swag bags!
A big thank you to Dogwood Graphics for their help in creating our Event Logo.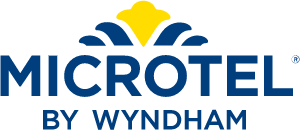 A big thank you to Microtel in South Hill for giving our out of town guests a discount on their room. Please click here to reserve a room.
A big thank you to SolExposure for donating 1/2 of the proceeds from one of her paintings.